PRINCE TRIBUTE EVENT
Hosted by High Volume Music Live.  The 30 yearly tribute is coming to an end.  The series  finale on Saturday, June 10, 2023 in Houston, Texas. 
Featuring performances by Prince Alumni.
Click photo for link to event info.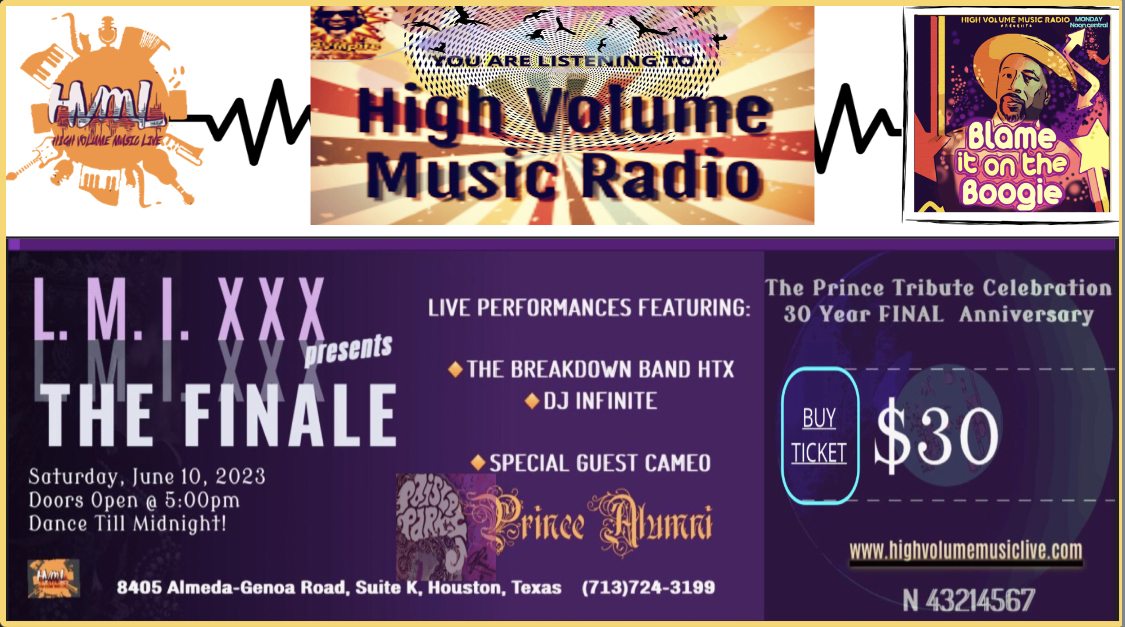 This Venue is also available for events at $50 per hour with a backup band availability.